This is very good news!
The final episode of the third series of this brilliantly written BBC Three show only aired last night, and today, we have word that there will be a fourth series.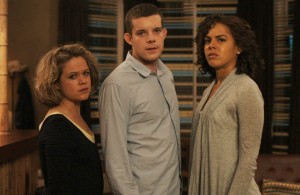 The show just gets better (and darker) with every episode, and last night's series finale was no exception.
You can see the announcement on the show blog.
It's also worth following the American adaptation of Being Human on the Syfy channel. It is just halfway through the first season, and the story line is already beginning to diverge from the original.
17 March 2011 Update
The news today is that the American version of Being Human has been renewed for a second season.

Posted from Rockville, Maryland, United States.