Easter Weekend, and the 6th Series of Doctor Who is off to a Great Start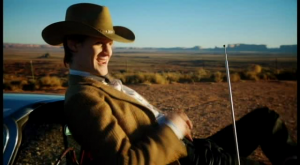 The sixth series of Doctor Who starts off with a bang. Several, actually. The new series is only one episode in, and it's already pretty exciting.
The first episode, "The Impossible Astronaut" is the beginning of a two-parter, and sees our friends the Doctor, Amy Pond, Rory, and River Song going to America in 1969. Just to get things going, one of these characters dies in the first 8 minutes. And there's an all-new alien to face.
Even better, BBC America is showing the new series on the same day as it airs in the UK.