Today is my first day back at a full-time job since my RIF at Sun Microsystems (and the beginning of this blog).
It's been a tough 19 months. I still can't believe that it took this long to find a job, but I know a number of other folks still looking, and for those of us over 50, the IT job market has been very slim.
Fortunately, I've been able to pay my bills, due largely to the very generous severance package from Sun, and also to a couple of brief consulting gigs, several Voice Over jobs, unemployment benefits, and a few months of part-time work at Trader Joe's.
Now, I'm back to being an SE for a hardware manufacturer. I started today at Isilon Systems, a maker of scalable Network Attached Storage for the Data Center, where I'll be covering US Federal Civilian Agencies. This should be fun – I'll be drawing on the basic skills I built over 17 years at Sun, but will be learning an entirely new product set to apply those skills against.
I like the fact that Isilon is a small company – fewer than 500 employees. I've always done well at small companies, and I often thought that the reason I did so well at Sun for so long was that Sun behaved like a small company until very near the end.
Of course, this advantage won't last. Three days after I signed my acceptance letter, Isilon was acquired by EMC. Still, this should allow me to establish myself at Isilon while it remains a small subsidiary of EMC before the corporate culture changes to that of a big corporation.
One thing for sure – it will be an adventure. Thanks for sharing this ride with me, and keep checking in on this blog to see what happens.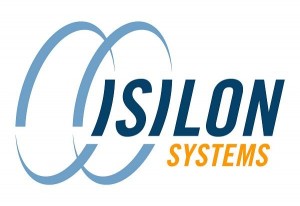 It was one year ago today that I received my RIF notice from Sun (and started this blog). It seemed inconceivable that I could go a year or more without finding a new job, but here I am, still hunting.
IT jobs, and probably all jobs, were incredibly scarce in 2009. I'm beginning to see signs that the situation is improving. I've been getting more interviews in the past couple of months, but that doesn't mean a lot until I can actually land a position somewhere.
While it is somewhat depressing, the experience hasn't been all bad. I had the opportunity to get some up-to-date studio training and set up my Voice Over business, and have been doing some long-overdue work around the house.
Also, thanks to the very generous severance package from Sun, I'm still paying the bills, and I'm not desperate (yet).
Anybody need a slightly used Technology Evangelist?
…at least for some people, at least at this moment.
I've been waiting for the iPhone version of Google Latitude for months. It's a nifty way to find out where your friends are, or which ones are close by. It might seem like a loss of privacy, but if you're already blogging, tweeting, and/or Facebooking your life away, this shouldn't bother you too much. Also, it has some pretty nice privacy features to allow you to hide when you want, as well as to control the quality of position you show on a person-by-person basis.
The Latitude page has been saying that it's coming soon for iPhone and iPod touch for quite some time. I've been using it on my laptop for several weeks, but if I want to keep my location updated, my phone is the obvious choice of device from which to do it.
If you have an iPhone, chances are you can get Latitude working, though it might take a few tries. On Mobile Safari, browse to m.google.com/latitude, and you will either get right in to Latitude, or you will get a "Coming Soon" page (which is what I got, at first).
Just keep reloading the page every once in a while (I had to do it 6 or 7 times), and you may eventually find yourself using latitude. Press the "+" on the bottom toolbar, and add a shortcut icon to your Home Screen, so you can get back to it.
13 December 2010 Update
After nearly a year and a half, Apple have finally allowed the Latitude iPhone app onto the iTunes App Store. Google had originally submitted their app, but Apple "suggested" that it be released as a web app, instead. Get the app here (US iTunes Store).

Posted from Rockville, Maryland, United States.